Krewe Social – 9/23/23 @5:30PM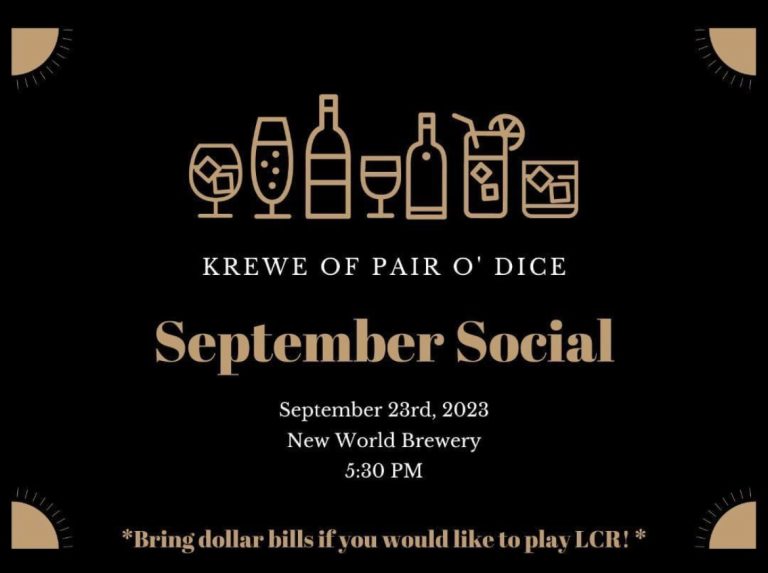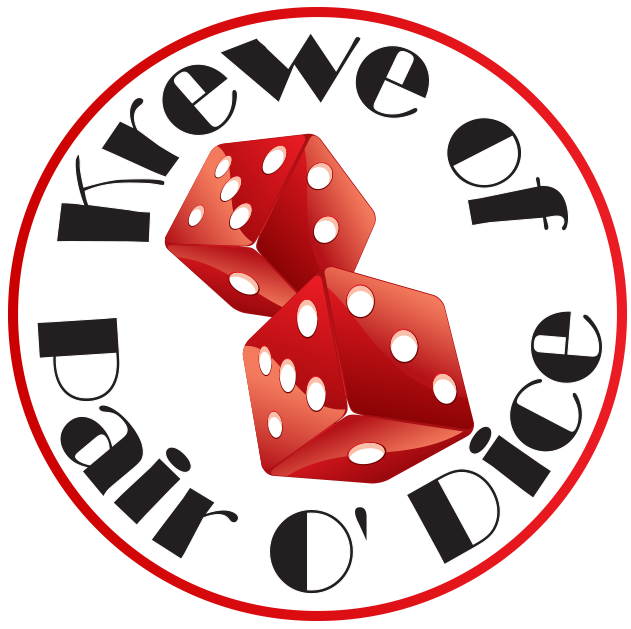 Krewe Social – 9/23/23 @5:30PM
810 E Skagway Ave, Tampa, FL 33604
KREWE CONTACT FOR THIS EVENT
Our social this Saturday is a fun get together where our krewe can mix and mingle! If you would like, please bring dollar bills to play LCR. LCR is an easy dice game where your dollars might go to the left, right, or the pot in the center. If you are the last person with a bill, you win the center pot! Each game costs $3 to play, but the game is completely optional! Whether you are playing LCR or not, please come for a great time! This is a wonderful way to get to know our krewe members better!
Pair O' Dice Krewe Members
Please contact Diane or Brittany if you have any questions.
Krewe of Pair O' Dice
PO Box 975
Seffner FL 33583-975
If this event requires a fee, you can pay using a credit or debit card by clicking the buy now  button above. An additional service fee will be added on at checkout.   Unless otherwise stated, we do not mail event tickets.   
Please Note: Your name(s) will be on a will call list at the event's check-in table.